Armen Youssefians MA, LMFT
---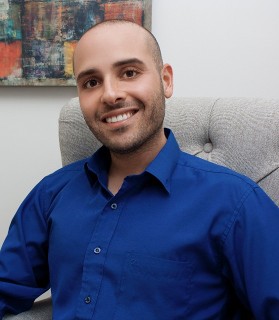 Armen is a licensed Marriage and Family Therapist. He graduated from the University of Southern California in 2009 and has been working with children, adults, and families in various community mental health settings in Los Angeles since then.
My areas of specialization include depression and anxiety in adolescents and adults, conflict with sexual identity, coming out challenges, gender dysphoria and challenges unique to transgender individuals and their families, relationship and family conflict,
young adulthood and life transitions. I am fluent in Armenian and also work in areas of cultural
conflicts and acculturation issues.
I have a Psychodynamic and Solution-Focused orientation, which emphasizes the importance of how previous experiences and relationships impact our current lives In therapy we look at all aspects of your unique life to find meaning in present day challenges and seek to find a genuine path to resolution. I believe in a strength-based approach that empowers, supports, and helps guide you through this process. Essentially, a therapeutic relationship provides the framework to removing the blocks that stop us from reaching our life's potential and guides us to finding our genuine self. My approach to therapy focuses on creating a warm, nurturing, and accepting environment in which this important work is done together.
Since therapy is a different experience for each of us, I'd be happy to speak more about what this process might be like for you. Feel free to send me an email or give me a call.
For more information, please visit: http://www.thrivinglifetherapy.com/