Zainy Pirbhai MA, LMFT, ATR, PPS

---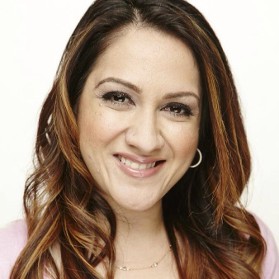 Zainy Pirbhai is the founder

of Los Angeles Family Therapy. Her therapuetic approach focuses on each individual's specific needs. Zainy

works to create a comprehensive and specialized treatment plan for each client.

She is Licensed by the

Board of Behavioral Sciences,a Registered Art Therapist, and a Credentialed School Counselor. Zainy graduated from Phillips Graduate Institute

with a Masters in Psychology.
Zainy has clinical experience in
a variety of settings. She has worked with children and families, in an outpatient Mental Health Clinic at Cedars Sinai Hospital. Zainy has worked in both outpatient and inpatient settings at an
eatng disorder clinic runn
ing Art Therapy groups, working with individuals and collaborating with a team of specialists.
In addition, Zainy has experience in multiple school settings. She's collaborated with teachers, administration, psychologists and other specialists in elementary, middle and high schools as a Mental Health Therapist and as a School Counselor.
Throug
h all of these experiences, she has worked with individuals, couples, and groups; adults and children, Two of Zainy's passions are helping people and creating art.
She feels that being able to combine the two, and a
llowing people to express themselves through the art is an amazing experience, for both the creator and the witness.
Art Therapy
is a form of psychotherapy that uses the creation of art to help release metaphors and personal images that can be explored within the therapeutic relationship. Art therapy is a visual way of communicating when words fail to describe what a person is feeling.
Play therapy allows children to express themselves in their natural and most comfortable form while allowing the therapist to assess and understand children's play. In addition, play therapy can also be used to help children cope with their difficult emotions
.